German Gulf Enterprises Ltd. Is Now Using Renewable Energy from Solar System Installed by TotalEnergies In Dubai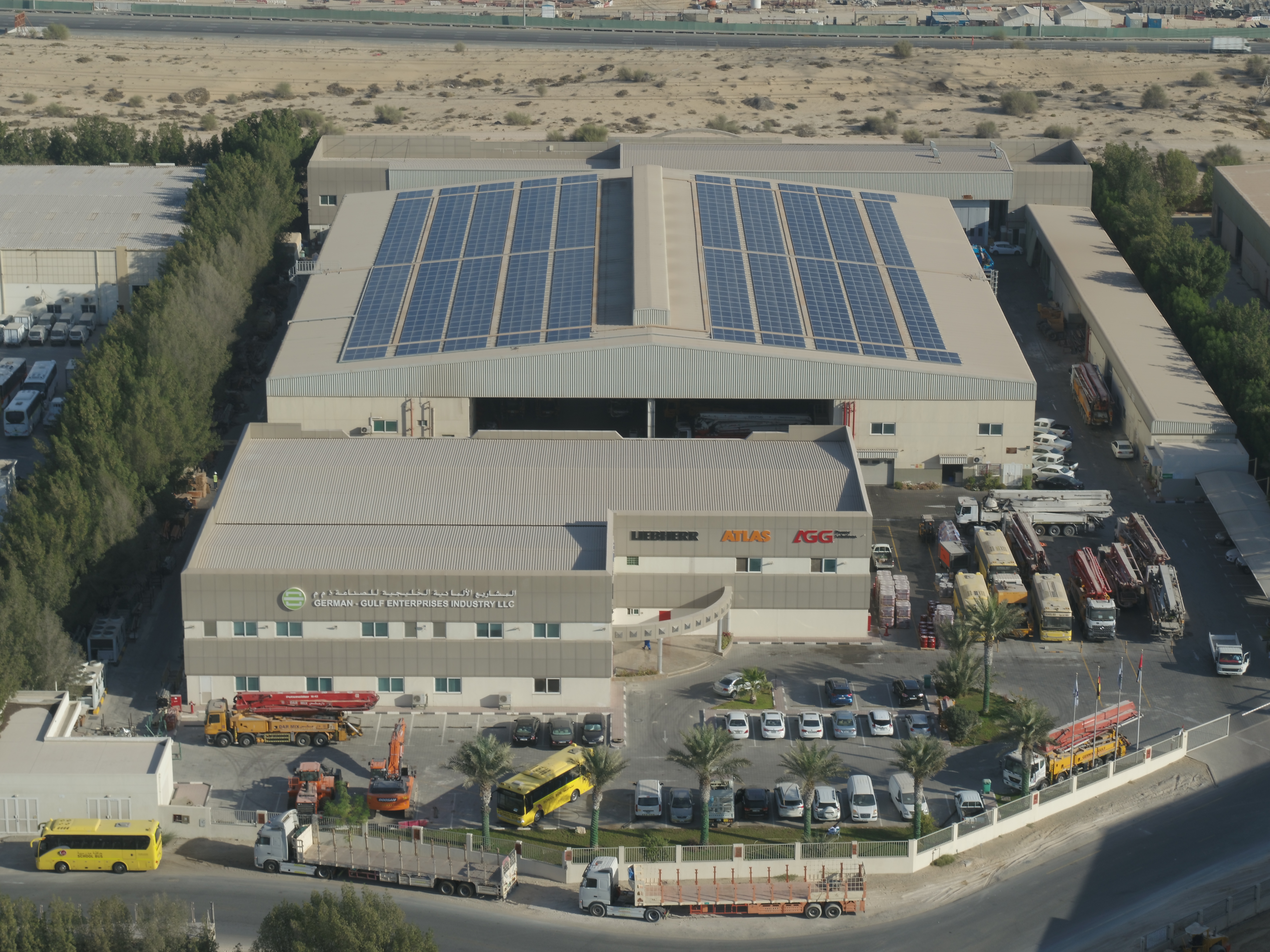 Local engineering and trading company, German Gulf Enterprises Ltd., has partnered with TotalEnergies to install solar photovoltaic (PV) rooftop at its facility in Dubai Investments Park, United Arab Emirates.
One of German Gulf Enterprises' main corporate priorities is to grow its sustainability actions to reduce its carbon footprint. The company is committed to promoting the emergence of renewable technologies and has chosen to sign with TotalEnergies to use solar energy at its local facility in Dubai.
TotalEnergies installed a 535 kilowatt-peaks (kWp) solar PV rooftop for German Gulf Enterprises Ltd, covering a surface equivalent to over 10 tennis courts. Constructed from more than 1,400 PV panels, the solar rooftop is expected to produce almost 800 megawatt-hours (MWh) in its first year of operation and can cover almost 100% of the facility's energy needs.
As a result, the company will see a reduction in its carbon emissions by over 300 tonnes of CO2 annually, which is equivalent to approximately 9,000 trees planted per year.
"The TotalEnergies team in Dubai is proud to collaborate with German Gulf Enterprises and to accompany the company in its initiative to use solar energy," said Hamady Sy, Managing Director, TotalEnergies Renewables Distributed Generation Middle East and Africa. "TotalEnergies is dedicated to supporting the sustainable growth of many commercial and industrial companies in the region."
"German Gulf Enterprises is delighted to partner with TotalEnergies on this solar energy project at our flagship premises in Dubai Investments Park 2, which clearly demonstrates GGE's commitment to sustainability utilizing the latest technology. The entire project was successfully managed by TotalEnergies. We look forward to the demonstrable enduring benefits that this installation will bring to our business and the environment," said Mark Johnson, General Manager, German Gulf Enterprises.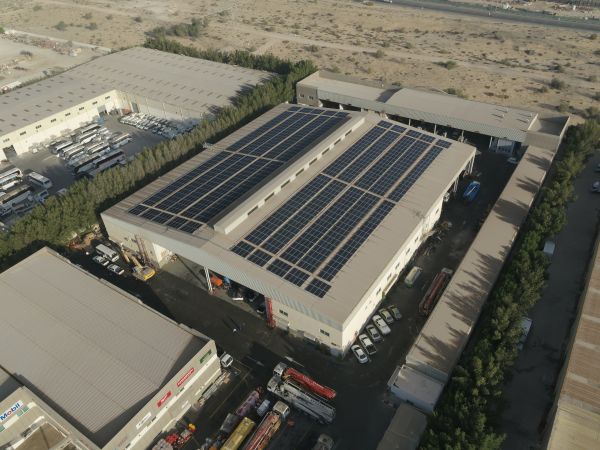 ***
TotalEnergies and renewables electricity
As part of its ambition to get to net zero by 2050, TotalEnergies is building a portfolio of activities in renewables and electricity. At the end of September 2021, TotalEnergies' gross renewable electricity generation capacity is 10 GW. TotalEnergies will continue to expand this business to reach 35 GW of gross production capacity from renewable sources and storage by 2025, and then 100 GW by 2030 with the objective of being among the world's top 5 producers of electricity from wind and solar energy.
About TotalEnergies
TotalEnergies is a global multi-energy company that produces and markets energies: oil and biofuels, natural gas and green gases, renewables and electricity. Our more than 100,000 employees are committed to energy that is ever more affordable, cleaner, more reliable and accessible to as many people as possible. Active in more than 130 countries, TotalEnergies puts sustainable development in all its dimensions at the heart of its projects and operations to contribute to the well-being of people.

@TotalEnergies

TotalEnergies

TotalEnergies

TotalEnergies
About German Gulf Enterprises
Established in 1974, as part of the Bukhatir Investments Group of Companies, German Gulf Enterprises Ltd. (GGE) key objective was to provide the UAE's rapidly growing construction industry with modern equipment and has since expanded into the Oil and Gas, Aviation, Shipbuilding, Marine Engineering, Energy, Manufacturing, Logistics and Automotive industries, providing professionally tailored technical solutions and services.
GGE represents over 50 leading global brands, with 6 major divisions across 6 locations in UAE and Qatar, supplying top-quality products to clients and supporting them with dedicated, world-class maintenance services. GGE provides high-quality equipment and solutions, supported by the timely availability of spare parts, plus reliable after-sales services, exceeding customer expectations with the highest degree of consistency, thereby achieving market leadership.
Divisions
Construction Equipment
Hydraulic Sales and Services
Welding and Cutting
Parts and Industrial Supplies
Workshops & Field Service
Equipment Rental – Construction Machinery, Concrete Equipment and Plant Hire
TotalEnergies Contacts
Media Relations: +33 (0)1 47 44 46 99 l presse@totalenergies.com l @TotalEnergiesPR
Investor Relations: +33 (0)1 47 44 46 46 l ir@totalenergies.com
TotalEnergies Renewables Distributed Generation Middle East Contacts
Media Relations: +971 4 709 5808 l solar-me@totalenergies.com
German Gulf Enterprises Contacts
Corporate Office: +971 6 531 4161 | info@german-gulf.com